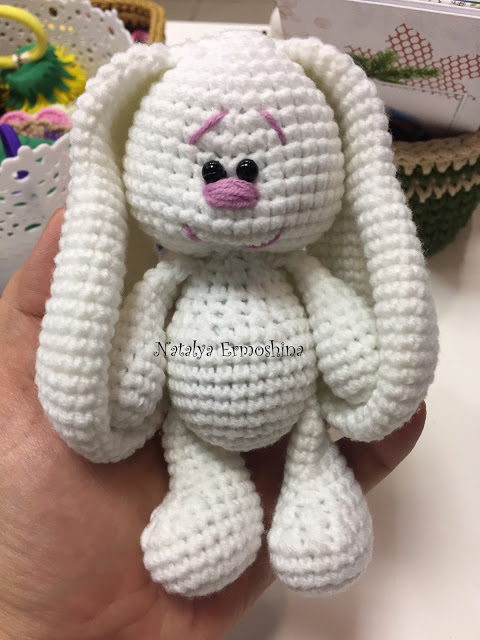 AMIGURUMI MINNAK BUNNY ENGLISH PATTERN
Hello amigurumi lovers and beautiful visitors, I wanted to share the free amigurumi patterns for you here. In my article I will share 1 pattern and how to make it for you. At the end of my article, I will share amigurumi patterns that can generate ideas for you.
If you enjoy making amigurumi, here I share this easy and free amigurumi pattern for you for free. Your kids will love these toys.
Body
6sc in magic ring(6)
6inc (12)
(1sc, 1inc)*6 (18)
(2sc, 1inc)*6 (24)
24sc
(3sc, 1inc)*6 (30)
– 10. 30sc
(3sc, 1dec)*6 (24)
3sc, 4dec, 13sc (20)
– 14. 20sc
(2sc, 1dec)*5 (15)
(3sc, 1dec)*3, (12)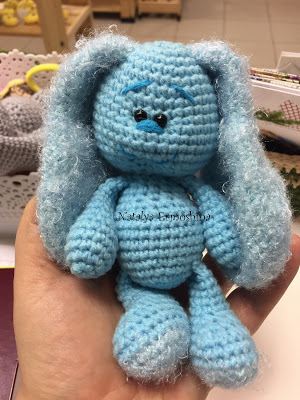 Head
8sc in magic ring (8)
8inc (16)
(1sc, 1inc)*8 (24)
24sc
(3sc, 1inc)*6 (30)
30sc
(4sc, inc)*6 (36)
– 10. 36sc
(5sc, 1inc)*6 (42)
– 14. 42sc
(5sc, 1dec)*6 (36)
(4sc, 1dec)*6 (30)
(3sc, 1dec)*6 (24)
12dec (12)
Tail
6sc in magic ring(6)
(1sc, 1inc)*3 (9)
9sc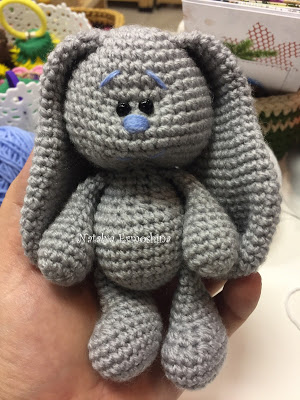 Ears (Make 2)
6sc in magic ring(6)
6inc (12)
(1sc, 1inc)*6 (18)
(2sc, 1inc)*6 (24)
(3sc, 1inc)*6 (30)
(4sc, inc)*6 (36)
– 13. 36sc
(4sc, 1dec)*6 (30)
– 16. 30sc
(3sc, 1dec)*6 (24)
– 19. 24sc
(2sc, 1dec)*6 (18)
– 26. 18sc
(4sc, 1dec)*3 (15)
– 29. 15sc
(3sc, 1dec)*3 (12)
12sc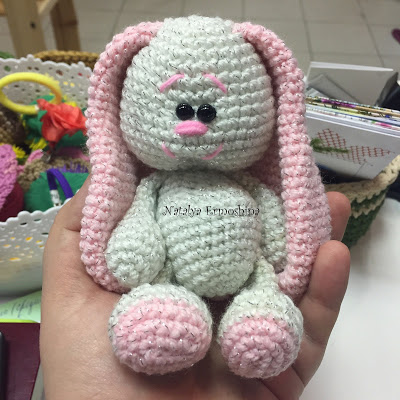 Arms (Make 2)
6sc in magic ring(6)
6inc (12)
(3sc, 1inc)*3 (15)
– 5. 15sc
(3sc, 1dec)*3 (12)
– 8. 12sc
(2sc, 1dec)*3 (9)
– 13. 9sc
Foot and Legs (Make 2)
Make 5 chain and start second chain and then 3sc, 3sc in 1 loop, 2sc, 1inc (10)
1inc, 2sc, 3inc, 2sc, 2inc (16)
1sc, 1inc, 2sc, (1sc, 1inc)*3, 2sc, (1sc, 1inc)*2 (22)
– 5. 22sc
6sc, 5dec, 6sc (17)
6sc, 3dec, 5sc (14)
5sc, 2dec, 5sc (12)
– 13. 12sc
Amigurumi Bunny İdeas